Wholesale
Cafes/Restaurants/Retail/Bars/Offices
Take your chai game to the next level with our authentic masala chai products. We are on a mission to build a fairer tea and spice trade, one cup of masala chai at a time. We source the finest single-origin tea and spices from sustainable farms across India, and our partners prioritise quality over quantity and use age-old organic practices. We've partnered with cafes, restaurants, offices & bars as one of the leading suppliers of authentic masala chai across the UK so everyone can enjoy a real cup of chai.

why is our chai so special?
Single Origin Tea & Spices
sourced
from india
supporting
family farms
authentic
masala chai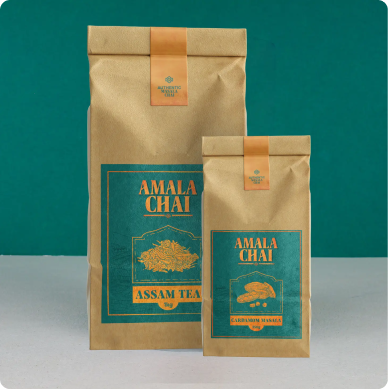 Cafes & Restaurants
Create an unforgettable experience or serve chai with remarkable efficiency. Our masala chai blends and concentrate will elevate your chai offering to new heights.
Retail
Sell our best selling masala chai kit in your store. Our kits are all your customer needs to make the best tasting chai at home.
Bars
Our masala chai concentrate tastes incredible in cocktails. From chai espresso martinis to chai amaretto sours, impress your customers with a new selection of chai infused drinks.